The head-on crash happened near Bad Aibling, a spa town about 60km (37 miles) south-east of Munich.
The trains' operator said both trains had partially derailed and were wedged into each other.
Emergency teams, some winched in by helicopter, worked for hours to free casualties from the wreckage.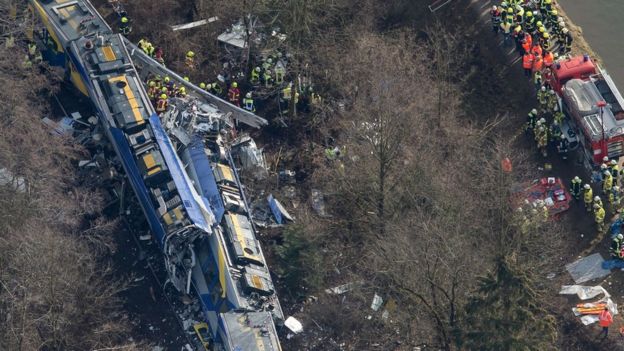 The scene of the crash is close to the Mangfall river in a hilly and densely wooded region. Casualties were being evacuated by boat and by helicopter.
Several hundred emergency services personnel were at the scene and rescue teams from nearby Austria were also helping, local media said.
By midday, police said all casualties had been removed from the wreckage.
For more information you can go
here